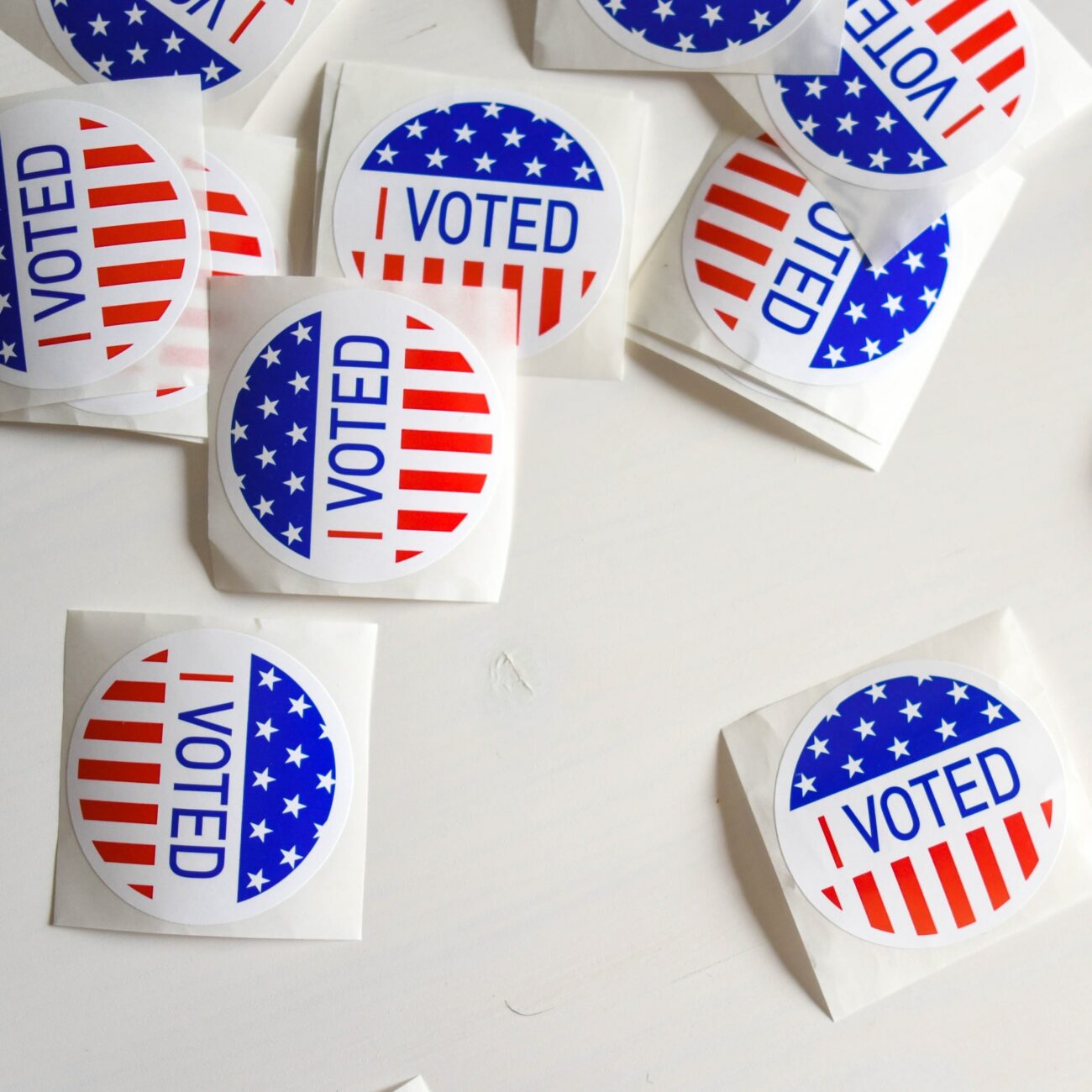 How to Vote Green in Milwaukee
Voting is one of the most powerful tools available to us in American democracy. Between local and federal elections, we can help enact meaningful change in our community and country. Voting also gives us the chance to help your community and change the outcome of the planet! Continue reading to learn how your vote can help you and the environment.
What is voting?
Voting is the way to formally express your opinion in an election. It is your constitutional right to vote on political candidates and issues facing your community, state, and country. When you vote, you decide who will advocate for you and your beliefs. If you don't vote, someone else is making that decision for you.
Why is voting important?
Voting is the way to make your voice heard and impact long-term change. Politicians make decisions that impact the daily life in our communities, the air we breathe, the water we drink, and the environment we live in all the time. These issues matter to us, so it's important that they also matter to those representing us. 
When we vote for candidates that are willing to act on these issues, we're impacting the long-term effects of the following:
Legislation
Lead, nitrate, PFAS, and other pollutants are harming our state's drinking water and natural habitats.(1, 2) Actions at home can protect our families from them, but we can also take action to help our neighbors. When we vote for candidates that will pass laws to reduce these contaminants, we protect our whole community. Many environmental issues can be eased with legislation.
Regulations
Government agencies, such as the US Environmental Protection Agency (EPA), write and enforce regulations that protect our health and the environment. However, agencies may be influenced by the person your elected official appointed to lead it. Vote for candidates that are willing to appoint environmental leaders to these positions in all areas of government.
Departments & Agencies
Elected officials determine budgets for organizations within the government, such as the WI Department of Natural Resources (DNR). If the DNR doesn't have the funding it needs, it is unable to properly protect and manage our natural resources and habitats. Vote for candidates that are willing to give the financial resources needed to the organizations that protect us and the environment.
Public Opinion
Environmental concerns have become a politicized issue. Unfortunately, this can make vocalizing your concerns challenging. But it's important to do so, and speaking out with a collective voice will inspire others to do the same! Make environmental issues a priority when you vote so they can't be ignored. If you demand it, current and future elected officials will have to make environmental issues a priority to hold their position in office.
Political Careers
Local elections are incredibly significant. Many of your local elected officials may continue their career at a state or federal level. At this level, the decisions they make on environmental concerns can have a greater impact. By voting for candidates that are concerned about the environment and community in local elections, you're giving them an opportunity to make a difference for your state and country in the future. 
How can I vote in Milwaukee and the surrounding area?
Your vote can and does make a difference. Make sure you're ready and know how to vote before the next election. Follow these steps to make your vote count!
1. Be an Informed Voter
You've gone through the effort of getting to the polls. Now make it worth your while by voting for the candidates that agree with your values! To be an informed voter:
Know who and what's on your ballot. Find out at MyVote.WI.gov.
Visit candidate websites.
Attend town halls, public forums, and campaign events.
Read the news from unbiased resources – not just from social media!
Talk to your friends, family, and people you trust.
2. Visit MyVote.WI.gov
MyVote.WI.gov can tell you all of your voting details. Visit the site to check:
Your voter registration. You can register on the site if you need to!
The location and hours of your polling place.
Who and what's on your ballot.
Photo ID requirements.
Voting deadlines.
3. Register to Vote Today
Visit MyVote.WI.gov to register before Election Day. Doing so can save you time when you go vote! Also, registering today makes sure you have enough time to fill out any additional paperwork or forms.
4. Vote Early if You Can
Voting early, also known as voting by absentee ballot, can be really helpful. Voting early allows you to vote when it works best for you and can reduce your time standing in line. Voting early also helps you avoid the last minute obstacles that can prevent you from voting.
Vote early at your Municipal Clerk's office or by requesting an absentee ballot at MyVote.WI.gov.
5. Make a Plan to Vote
Decide what day and time you're voting, how you're getting to the polls, and who is going with you. Making a plan to vote increases the likelihood that you'll be able to!
6. Go Vote!
You've followed all the steps and you're ready to vote. Hurray! But, before you head to the polls, double check your registration at MyVote.WI.gov. Unfortunately, you can be removed from the voter roll for a variety of reasons. If you need to re-register, bring the required documents with you when you vote.
Make sure you have your photo ID. You are not able to vote in Wisconsin without a valid photo ID. Check photo ID requirements at bringit.wi.gov.
How can I support voting?
Voting is your constitutional right, but unfortunately it is not easy and accessible for everyone. You can do the following to support voting in your community:
1. Spread the Word
Talk to your friends and family about the importance of voting and share information on when, where, and how to vote in your city. Teach young people how to vote and why it's important because they are the future!
2. Help Others Vote
There's so much we can do to help others cast their vote. Voting early can reduce the lines for other voters on Election Day. Before Election Day, you can help register people to vote and you can volunteer as a poll worker on the day of. Transportation is also a hurdle for some voters, so simply helping with a ride to the polls can make a big impact.
3. Defend the Right to Vote
Vote! It's your constitutional right! Make sure you vote in all local and federal elections. Support legislation that expands accessibility to voting and reduces voter suppression. Call 866-OUR-VOTE if you run into any problems while trying to vote. The Lawyer's Committee for Civil Rights Under Law hotline can assist you.
Voting matters!
Voting has the power to change lives and impact our future on this planet. Yet, generally, less than half of the American population takes advantage of their right to vote. If we are going to take advantage of all the tools we have to act quickly and urgently to address climate change and the support our community, we have to vote and encourage everyone we know to vote along with us. The future is in our hands in the ballot box. Share this guide so together we can vote to protect the future!
Last updated on August 11, 2023
---
References:
1 – Wisconsin Department of Natural Resources: 2019 Year of Clean Drinking Water
2 – Milwaukee Riverkeeper: Pollutants and Contaminants