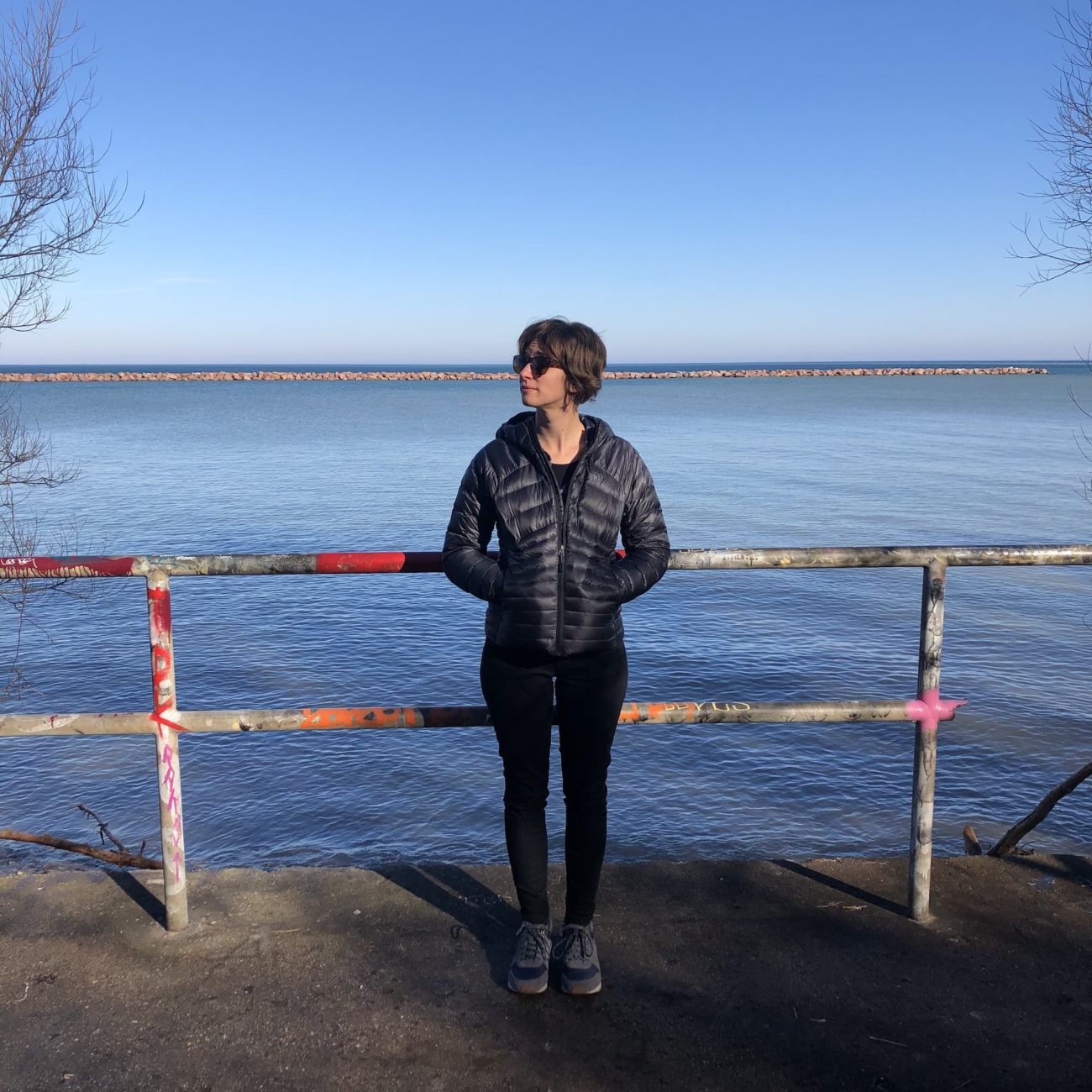 Hey there! Welcome to Hummingbird! I'm on a journey to make Milwaukee a sustainable city and I hope you'll join me. This is a journey that will not be achieved overnight, so let's get to know one another! Allow me to introduce myself. 🙂
My name is Mandi McAlister and I was born and raised in Wausau, WI. As a kid, I spent a lot of time playing with my four older sisters, exploring nature, and helping my parents around the house. I didn't realize it at the time, but between things like growing and preserving our own food and hanging laundry out to dry, my parents have been protecting the planet since before I was born! But in my mind at the time, I thought they were just old fashioned and looking for ways to save some money. So I discredited all of it as meaningless chores, obviously. Except for recycling. It was my job to take care of the recycling at home and I've been an avid recycler ever since. (Please recycle!)
I left Wausau to study business at UW-Whitewater. I wanted to start a coffee shop to create a space that would be welcoming to the community. (Plus, I watched a lot of Friends as a kid so the idea seemed extra fun.) But while studying business, I kept getting drawn to environmental studies and activism. I joined Students Allied for a Greener Earth (SAGE), traveled to Jamaica to study eco-tourism, and wrote a business plan for a sustainable coffee shop I called The Green Bean. I took a class called Environmental Problems, watched the documentary Our Daily Bread, and became a vegetarian the next day. Environmentalism was a big part of who I was, but it never occurred to me that it could be the thing I do with my time. Who knew?!
I moved to Milwaukee after graduating college to start working in the coffee industry. I met my husband, Mike, while I was a barista at Anodyne and shortly after we moved to California to continue my coffee career. We landed in the Bay Area which is truly an environmentalist's paradise. City-wide composting! A thriving public transportation system! I biked and walked everywhere. There were gardens and parks literally anywhere they could put them! Our landlord had even created the most perfect urban habitat so the plants and animals were benefiting from each other throughout the year. It was truly inspiring!
We moved back home to Milwaukee a few years later to be closer to our family and friends. I still had the intention of opening a coffee shop, but was again drawn towards environmental activism. I started taking on a more sustainable lifestyle at home, and was convinced that if a metropolis like the Bay Area was able to take on city-wide sustainability initiatives, Milwaukee could too. I declared that I was going to do what I could to get the city of Milwaukee composting and I am still committed to this. (Please compost!) City-wide infrastructure makes it possible for everyone to help the environment instead of just the limited number that are able to take it on at home.
I coordinated the March for Science – Milwaukee in 2017 because I was concerned with how climate science was being ignored while the threats and dangers of climate change were growing stronger. With the same group of volunteers, I co-founded the non-profit Milwaukee Area Science Advocates (MASA) to keep the city's enthusiasm for science and advocacy going. Through MASA I co-developed the Urban Garden Project to grow food and teach gardening to the residents at the Milwaukee Women's Shelter. I continue to volunteer at the garden and with MASA to encourage citizen action. (Please vote!)
But as I got more involved in MASA and the Milwaukee community, I became less and less interested in continuing in coffee. The call to do something about our changing environment was becoming more urgent to me. I realized I could make a difference on a local level so I launched Hummingbird on social media in January of 2019. Eeee! I wanted to start connecting with people and figure out what my role could be in our city's environmental movement.

I officially stepped away from my coffee career last April and I spent the rest of 2019 learning. I wanted to learn as much as I could about what it means to live sustainably in our city, what barriers there are, who's involved, and what we as a community can do to help. I certainly don't know everything about sustainability. But I feel I'm finally in a position to share what I know with you and keep learning with you along the way!
I really enjoy getting to know the folks who also want to build a sustainable Milwaukee (and beyond), so please introduce yourself! And please share with others who might want to as well. I look forward to connecting with you. 🙂