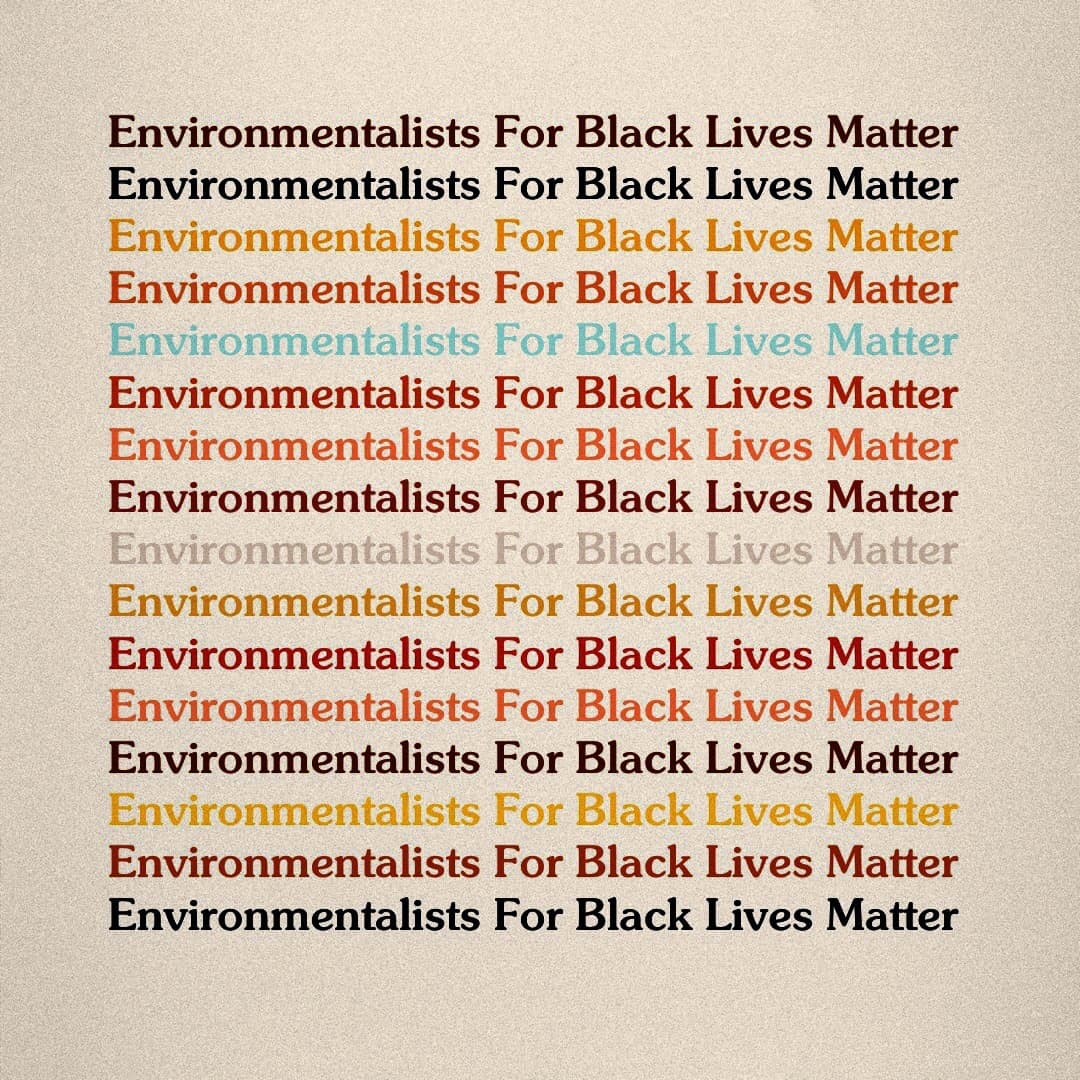 I believe it is essential that all of Milwaukee's communities are actively involved in building a sustainable Milwaukee. Black, Indigenous, and people of color (BIPOC) must be considered, represented, and have a seat at the decision making table.
Before George Floyd was killed, I felt like I was doing my part to make this belief a reality. Now I know I've hardly lifted a finger. As a white person, I hold white privilege by default. And this gives me opportunities to advocate for BIPOC that I haven't been fully taking advantage of. There's so much more that I can do! I have an ATM card that I can cash out everyday!
To ensure that BIPOC are actively involved in building a sustainable Milwaukee, I'm taking the Intersectional Environmentalist Pledge put together by Leah Thomas of Intersectional Environmentalist.
I pledge the following:
I will stand in solidarity with Black, Indigenous, and POC communities and the planet.
I will not ignore the intersections of environmentalism and social justice.
I will use my privilege to advocate for Black and Brown lives in spaces where this message is often silenced.
I will proactively do the work to learn about the environmental and social injustices Black, Indigenous, and POC communities face without minimizing.
I will respect the boundaries of BIPOC friends and activists and not demand they perform emotional labor or do the work for me.
I will share my learnings with other environmentalists and my community.
I will amplify the messages of Black, Indigenous, & POC activists and environmental leaders.
I will not remain silent during pivotal political and cultural moments that impact BIPOC communities.
Don't remain silent, don't settle for non-intersectional environmentalism and instead uplift the voices and efforts of those most unheard in this movement. If we demand intersectionality in our classrooms, from our climate leaders, from sustainable organizations and from our communities it will become more commonplace and not an optional "add on" to climate justice.

Leah Thomas, Founder of Intersectional Environmentalist
Leah stresses the point that environmentalists care for people AND the planet. This has been on repeat in my mind as I work to advocate for sustainable practices and initiatives in our city.
This thought has lead to questions that need answers:
How can we ensure all Milwaukee residents can participate in sustainable initiatives? Do these initiatives address the concerns and needs of BIPOC?
How are the impacts of climate change disproportionately impacting BIPOC communities in Milwaukee? (Here's one example.)
Are Milwaukee and Wisconsin leaders considering BIPOC when proposing new projects and developments? (Here's a project that doesn't seem to be.)
Do BIPOC in Milwaukee have the same access to nature as I do?
Do bike lanes in Milwaukee contribute to gentrification? (This interview has me thinking it might!) What does this mean for the plans to build Complete Streets?
What else am I missing?
Do you have thoughts or answers to any of these questions? Do you know of any BIPOC-led organizations that are working to address these concerns? Please let me know if you do – I would love to learn more!
I'm still here with the same goal: to build a sustainable Milwaukee to better our lives today and the lives of future generations. With this pledge, I'll work to ensure that "our" and "future generations" includes BIPOC communities.
Thank you for being patient with me while I unlearn much of what I've been taught, and take the time to learn the truth. I appreciate you being on this journey with me!
---
Special Acknowledgements:
These two women are incredible and inspiring. They have greatly influenced my thoughts on how to move forward. I encourage you to check out their work and support them.
Photo credit to @intersectionalenvironmentalist.