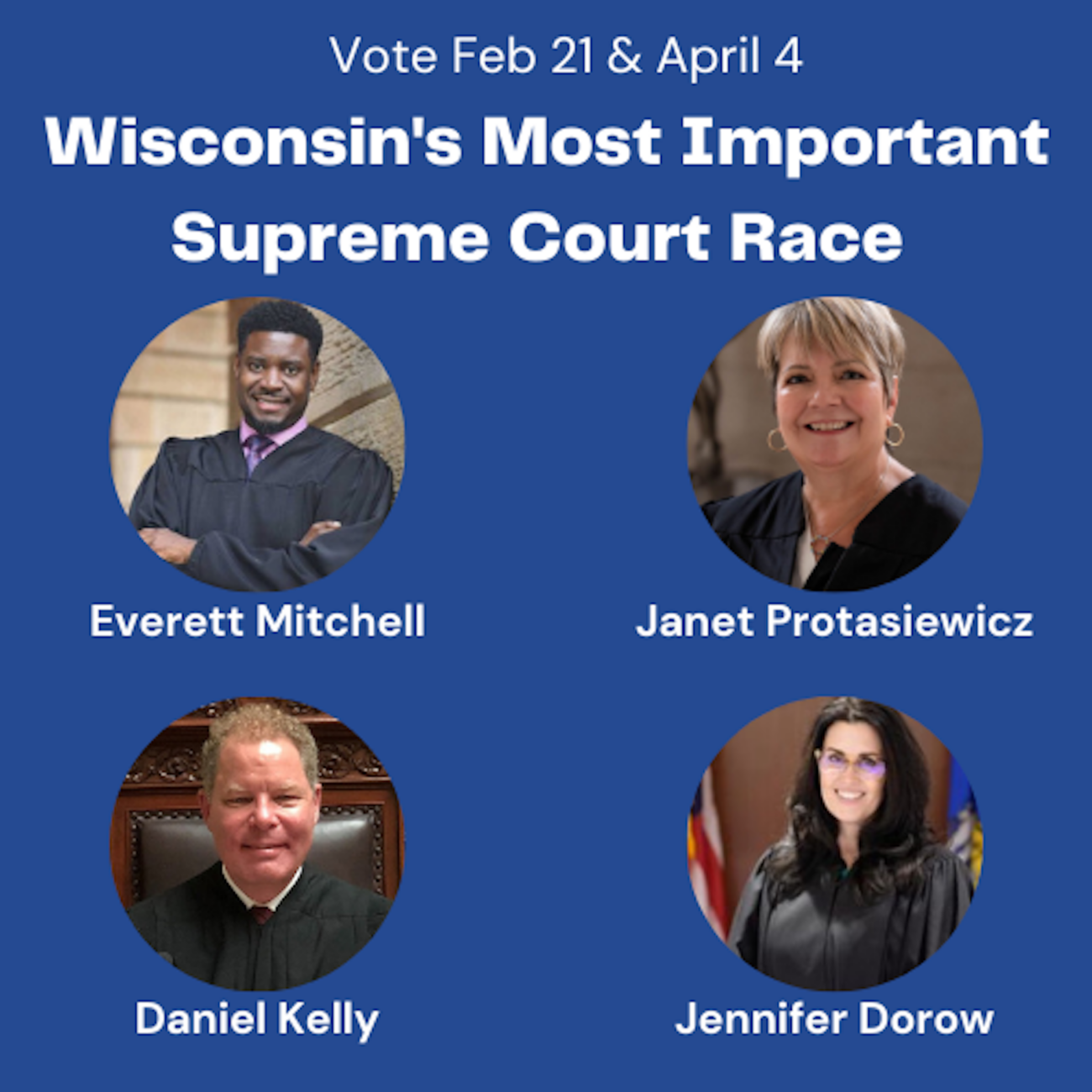 Wisconsin's Most Important Supreme Court Race
Wisconsin has a crucial election coming up next week and it is important to be up to date and an informed voter this spring. The 2023 Wisconsin Supreme Court race is boasted to be one of the most important races taking place in the country, and it is for good reason.
With the possibility of the political leanings to switch from conservative to progressive, this election has huge implications on the direction Wisconsin will go on issues related to reproductive rights, gerrymandering, voting rights, environmental protections, and more.
Importance Of This Race
Although the Supreme Court is considered to be nonpartisan, justices have shown to take on progressive or conservative ideologies when making rulings.
The current majority is 4-3 conservative leaning with a conservative justice, Patience Roggensack, retiring. This means that the majority can be flipped in the upcoming election to a 4-3 progressive leaning Supreme Court.
Having a progressive majority is important for Wisconsin. Since having Gov. Evers in office, the conservative leaning Supreme Court has made it hard for our governor to get much done. Examples include allowing political appointees from Scott Walker's era to stay longer than their terms allot, and approving a gerrymandered map just last year.
The Wisconsin Supreme Court race is considered to be one of the most important races happening this spring in the COUNTRY, with The New York Times recently publishing an article backing this up by saying this race "carries bigger policy stakes than any other contest in America in 2023."
With this in mind, it is worth doing your research on those running for this seat.
The Candidates
There are two progressive candidates, Everett Mitchell and Janet Proteasiewicz, and two conservative candidates, Daniel Kelly and Jennifer Dorow on the ballot. Each candidate's campaign pages are linked below.
Kyla's Take
Although getting any progressive candidate would be ideal, I believe it is vital to educate yourself on both candidates and make a decision that way. Personally, I endorse Everett Mitchell for this race due to his progressive views and his identity as a Black man.
Having Black representation is important in a higher office like the Supreme Court. Everett Mitchell would become the first African-American justice to be elected onto the court. With the current Supreme Court justices all being white, we need to have racial diversity that is more representative of the demographics of Wisconsin – and Everett Mitchell will allow us to take that step. He believes in reproductive care access, fair voting maps, and voting rights.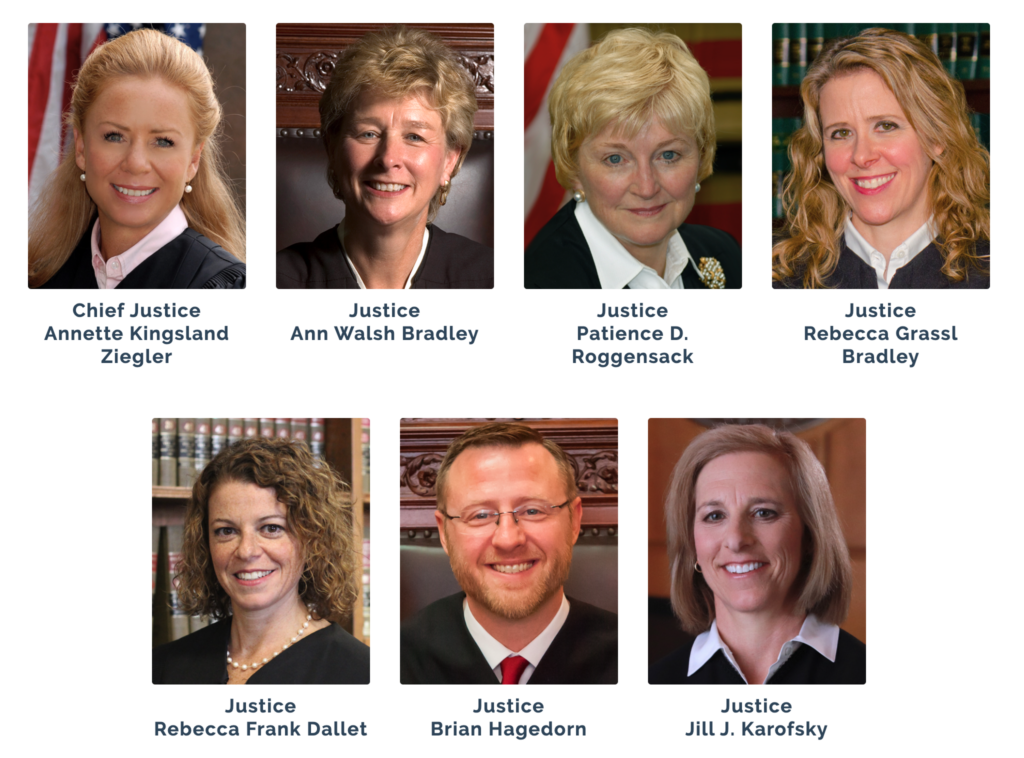 Save The Dates!
Wisconsin's elections are on the following dates:
Primary Election: February 21, 2023
General Election: April 4, 2023
To learn more about how to vote and where your voting place is, visit myvote.wi.gov.