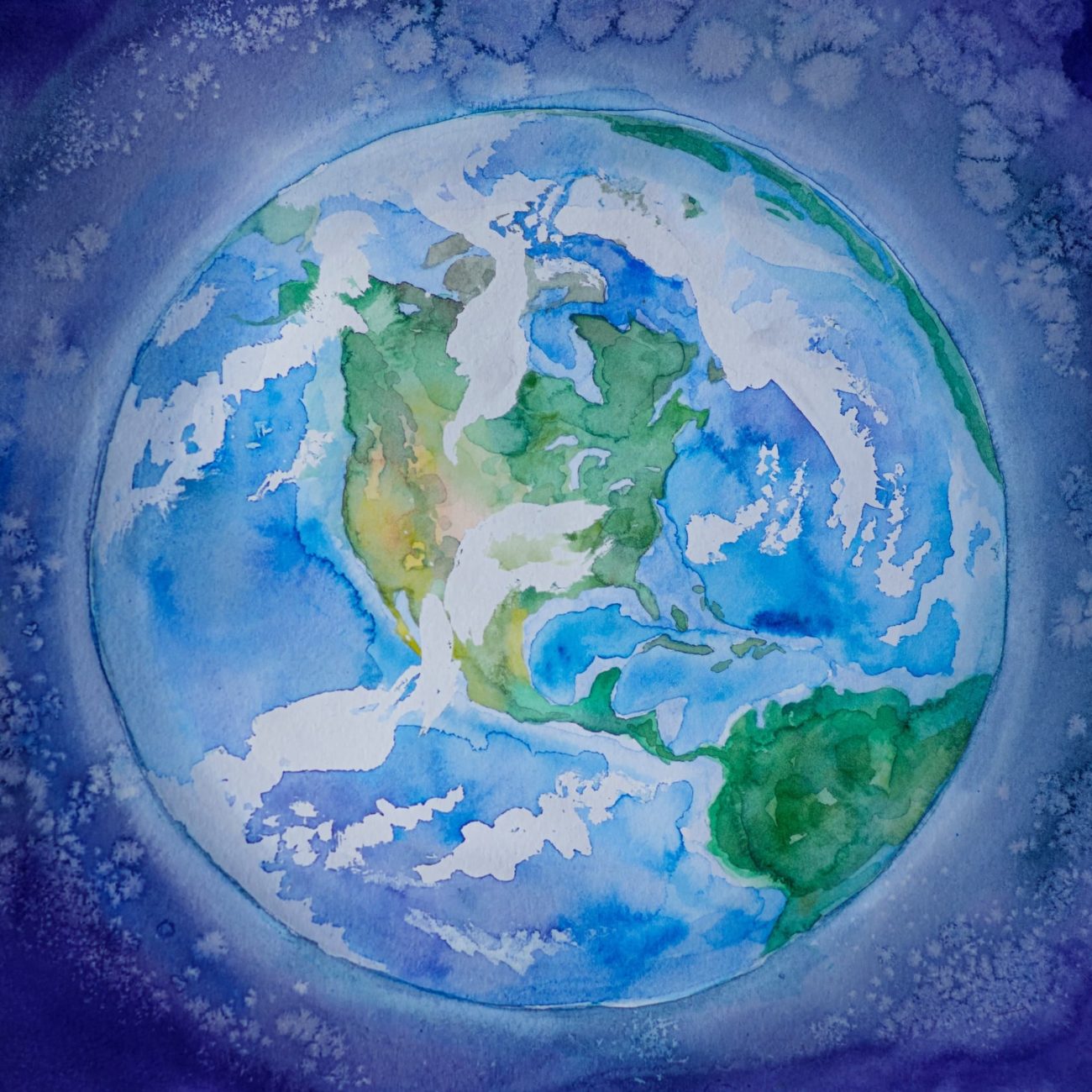 10 Ways to Celebrate Earth Day 2020
Let's celebrate Earth Day! 50 years ago on April 22nd, 20 million Americans participated in the first Earth Day. This monumental occasion was the starting point for today's environmental movement. Let's keep it going! Let's celebrate the planet and keep working towards a healthier future.
This year's 50th anniversary may be different from what we had in mind, but we can still have lots of fun! Please stay safe and healthy when participating, and maintain 6 feet of distance with folks outside of your household. Thank you!
Check out 10 ways we can celebrate Earth Day 2020:
1. Get outside
Sit on your porch, have a picnic, go for a walk, get on your bike, or play games! Take a moment to appreciate and enjoy all the sights, sounds, and smells around you.
2. Help clean it up
Go for a walk and pick up litter when you see it! Share your photo with #memyselfanddebris to join in with your neighbors. And stay tuned, Milwaukee Riverkeeper will reschedule their annual clean up event!
3. Explore Earth digitally
Enjoy nature you may have never seen before through a nature documentary. Travel around the globe with Google Earth.
4. Advocate for the planet
Reach out to your representatives and ask them to support the environment. Ask what they are currently doing to protect the environment. Or, ask them to support a cause you care about! Perhaps you'd like to see better composting or recycling services. Or more bike lanes, pedestrian friendly streets, and green infrastructure. Tell them about it! Find out who your representatives are at MyVote.WI.gov.
5. Support life on Earth
Plan a garden to grow food at home or in a community garden. Plant native plants to support your local ecosystem. Help save the pollinators and crucial wildlife!
6. Reduce your impact
Get your bike ready to go for the summer, plan plant-based meals, and do a home audit. Take note of the plastic in your home and what you're throwing away. Can you use less energy and water by turning off lights, electronics, or faucets?
7. Have fun and be creative
Get out the art supplies and create something to celebrate Earth! See if you can use materials from around your home to get crafty. Find eco-friendly projects for kids here!
8. Become a citizen scientist
Join Bumble Bee Watch to help track and conserve North America's bumble bees. Record air quality and plastic pollution with Earth Challenge 2020 to help track these environmental issues. Your contributions help find solutions!
9. Learn virtually with others
Connect with folks locally and around the globe. So many free, virtual events to choose from!
10. Share what you know
Help others protect and appreciate the planet by sharing what you know! What tips, tricks, and skills can you share with others?
What do you think? Sounds like a great time celebrating Earth Day, right? Please share so more people can join in! And leave a comment if you have any other suggestions or want to share your experience. I'd love to hear it. 🙂